2007 Texas Star Awards
Doug loves bridge and the people that play bridge. He supports our club games and tournaments as often as possible. We all know that Doug would be there every day if he could. Unfortunately his business, family and charity projects do not permit it at this time. Doug is a behind the scenes helper for Unit 172 and we feel it is long overdue that we show our appreciation for his help by honoring him with this award.
For years, Doug has furnished a truck (gas included) for us to get all the supplies to our tournaments. This included Kerrville and New Braunfels as well as the local tournaments and unit games. Several years ago he made a suggestion to the board that we might consider buying a trailer to not only save on the expense of renting a space, but also to save time in getting the supplies to the playing areas. When the board approved purchasing a trailer, it was Doug who took care of the order and getting the trailer to San Antonio and then providing a place for us to park the trailer. He also made the arrangements to get the lettering put on the truck. On more then one occasion he has provided us with a driver to bring the trailer to a unit event.
The board of Unit 172 feels very fortunate to have Doug helping us. If we're lucky, when he decides to retire and slow down a little, we might even get him to serve on our board with all of his expertise, enthusiasm and energy. We can't thank him enough for his contributions to our unit.
Lew was elected to the Unit 174 Board of Directors in April 2002 and was appointed to the position of vice president. Later that year he became President when the current President could not continue to serve and he continued as president for the next full year. During his tenure, several important management practices such as financial planning and budgeting were implemented. The Unit's financial system was completely overhauled and simplified, bringing the Unit into compliance with generally accepted accounting practices, and enabling all Unit members to have access to and understand the organization's operating cash flows and financial strength. A manual detailing Board practices and policies was prepared for incoming Board members to allow them to be immediately productive. As President and vice president, Lew was co-chair of the Lone Star Regional for two years.
In 2006, Lew served as chair of the Unit's Nominating Committee. In 2007, he was elected to the position of executive treasurer for District 16. He is also co-chair of fundraising for the 2009 Nationals.
She began playing bridge in 1971 and served as the tournament chairman for Unit 176 from 1983-1992 organizing all local tournaments for 9 years. In 1996, she opened Valley View Bridge Club with Preston Morrow and together they have taught bridge locally. She also served as tournament chair from 1999-2006, and most importantly serving as chair for the National Bridge Tournament held at the Hyatt Regency in April 2006. She has served as president of Unit 176 and president of District 16. Lastly, Gerrie was awarded the Oswald and Jim Jacoby Award.
A graduate of the University of North Dakota, Mary and her husband, Jim, moved to Fort Worth in 1972 as part of Jim's military career. Prior to this move, Mary became one of the first "certified bridge directors" in the United States in 1968, all this while raising five children. She was elected to the Fort Worth Board of Directors in 1983 and has served in all capacities on the Board and as Treasurer since 1992. She directs four games a week, plays in several more, pays all the bills on a timely basis and prepares the annual tax return. She is a lifetime member of the National Charity Committee, a position of which she is justifiably proud.
The Fort Worth bridge players are unanimous in their feelings of respect and admiration for Mary's integrity at the table, her bridge playing expertise and her personal high standards of moral behavior and ethics. Her multiple contributions to Unit 183 are renown to the players as is her intelligence and leadership and her ever present practice of active ethics.
Bobbie has been very active keeping the Rockport Club going. For the unit, she has been doing our Newsletter bi-monthly which is a difficult job as we have trouble getting folks to send in info for same. She also has been for the last 4 or 5 tournaments in Rockport in charge of the wonderful snacks provided for attendees and will be continuing in this job in February. She is a member of our Board of Directors and is now going to be our audit person working on our taxes. She is always ready to help in any way possible.
Mary has chaired the past 3 or 4 Sectionals for us and through her able leadership, has put us firmly in the black financially. Mary has even caddied herself to save us the expense of paying for caddies. She has ordered all the lunches, helped Alice and Marge in the kitchen, and set up and taken down tables for the playing area, seen to housing for the director and done many other things behind the scenes on our behalf. I think Mary even managed to win a session while doing all this work! We are grateful to have such a bright and capable person in our Unit.
Tipton is not only a successful area business owner, but leads our club in total master points. In 1997 Tipton played on the team that won the Spingold trophy, one of the most prestigious events in bridge.
Not only is he an exceptional player, but quietly and without fanfare Tipton has provided a remarkable amount of support to our club and its events and activities. In the 1990's as past unit representative to the District 16 board he was instrumental in bringing a regional tournament to the Beaumont area and thanks to his efforts an additional sectional tournament. He has most generously underwritten countless club activities such as member directories, tournament newsletters, new gold life master parties and other special events.
Tipton's many contributions to bridge in general and Unit 201 in particular make him well deserving to be our Texas Star Award recipient.
Don Ross was born in Montreal, Canada, and was educated at Sir George Williams and Bishops Universities. Ross spent his entire working life in education. He taught in Montreal for eighteen years which included a four-year leave of absence to work at a teacher-training college in Kenya. He ended his thirty-six year career in 1976 as a high school principal. Don and his wife of forty-nine years Janith have two sons and three grandchildren.
Don, a Bronze Life Master, was taught to play bridge at home by his parents who were both life masters. He infrequently played duplicate bridge in Montreal in the 60's, but not seriously until he competed in tournaments in 1966 with his sister, a member of the Canadian Provincial Teams. He ran a bridge club in East Africa from 1966-1970 and competed in the East African championships.
It was not until he moved to Ajijic in 1999 that he became heavily involved in the "work" of duplicate bridge. Since then he has been a tireless worker and has served as a director, Unit Tournament Chairman, coordinator and trainer of club directors, a voluntary bridge teacher, and long-time member of the board of directors of the Lake Chapala Duplicate Bridge Club. Don Ross
Rosemary Kelley has been a vital part of the bridge community for many years, both at district and local levels. She first served District 16 as GNT Chairman in the early nineties. During her six-year tenure she was instrumental in revamping the GNT program by creating new conditions of contest and making it profitable. She continued her involvement in the district for many years with unparalleled hard work and dedication, serving as Treasurer, Vice-President, and eventually President. Just one important contribution she made included the creation of the District Executive Treasurer office.
Rosemary's energy and impressive level of commitment are also evidenced at the local level. In addition to serving on the Boards of San Antonio Unit 172 and Austin Unit 207, she co-chaired Regionals in 1995 and 1996. Rosemary played a key role in restoring fiscal balance during a critical part of Unit 207's history. Her many contributions include creation of the club's tax-exempt status.
This past year, Rosemary rallied a group of dedicated and generous bridge players to establish Austin's own Bridge Center. With a home of its own, Austin Bridge is now enjoying impressive growth. An essential element of that growth is due to the teaching program Rosemary has instituted, along with a set of Bridge Plus games. She is a popular teacher who welcomes new players with a warmth and interest that ensures their return.
Jimmie was a school teacher for many years, the mother of 3 and the grandmother of 5. She loves to shop and is a terrific bridge player.
Jimmie has held many offices for The Permian Bridge Club Inc., and is a perennial board member, locally and for Unit 209. She works untiringly and is always available to help if needed.
Some of her jobs!! She takes care of our bulletin board, frames and hangs pictures taken at bridge functions throughout the year, is in charge of our monthly birthday night, obtains sanctions and schedules all special games, is manager of Permian Bridge Club Inc., purchases supplies for Allison Bridge Center. We all look forward to her articles for Unit 209 in the Scorecard. She does so much - hope we haven't forgotten something!
We shouldn't forget that she also volunteers and supports the Midland Rape Crisis Center and the Childs' Advocacy Center.
Fort Phantom Unit 224 proudly selects a couple who have been tireless and willing workers for the Unit. They both have good leadership qualities, positive attitudes, willingness to serve and the insight of seeing a need and following through. All these attributes make them respected and admired by the Unit.
Pat and Delbert Hess are members in good standing and have held key positions in the Unit. Delbert has served on the unit board as president, treasurer, along with publicity chairman, photographer, reporter and building maintenance, always with the help of Pat. They both have chaired sectional tournaments and neither are expendable in helping organizing tournaments. Pat is always willing to serve as hospitality, partnership chairman or any duty that helps the Unit. Her pleasant and friendly attitude portrays her as a good will ambassador.
Both graduates of Texas Tech University, they met on a college ski trip to Cloudcroft, New Mexico. Pat later related she thought Delbert was pretty cute. They married and have been a devoted team ever since. Delbert received his undergraduate degree in Agronomy and his masters and doctorate degrees. He has been recognized and received many honors throughout his career. Pat received a degree in Education, taught for a number of years and made a wonderful home for Delbert and their three children.
Unit 224 recognizes this team as a deserving pair to receive the Texas Star Award.
Richard, a Life Master and retired Head of the Ophthalmology Department at Scott and White Memorial Hospital, actively supports bridge in the Unit, playing regularly in the Temple and Waco bridge clubs and at tournaments throughout the District.
Promotion of bridge is manifested by his enthusiasm to assist with teaching a six- week intermediate bridge class in Temple and the six-week Audrey Grant Club Series Lessons for Beginners in Waco, both having received many favorable comments and results.
He served a three-year term on the board of directors and was elected vice president in 2002 and president in 2003. For the past four years, he has provided exemplary service on the Unit Christmas party hospitality committee, arranging a catered meal and providing snacks and hors d'oeuvres for over 100 people. He can always be counted on to run errands or perform any work that needs to be done on behalf of the Unit.
In addition to duplicate bridge, Richard has many professional, civic, and cultural interests in the city and is highly respected as a gentleman and a leader. He is well liked by Unit members at all levels, being willing to share his knowledge with other bridge players in a kind and helpful manner. He has worked graciously as a volunteer to promote bridge and to further Unit activities.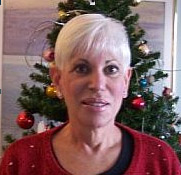 Andrea was a late starter in Bridge. She had not played party bridge for over 25 years when she was asked by a friend [Lois Kenover] to play a round of bridge in November after 9-11. When the two met prior to her first game, Lois was talking about transfers, Staymen, and other conventions and she became fascinated.
A year later, Kathryn McNamee, a director of the game in Port Isabel, retired, and afterwards she was asked by several members to start her own game, thus she began her bridge career in a big way. Bette Sturkie said she would direct her game until Andrea became a qualified director. She went to work, studied for a month, took the test, and passed and became a director. A year later, Jesse Avinger, a legend in his own time for his hard work and dedication to the Unit, passed away and she assumed his place as manager of the Harlingen Bridge Club and managed it for 3 years.
During the past 5 years Andrea has been heavily involved in promoting the game of bridge in the MagicValley. She became a life master, owns two clubs, and has started an education program where she now has 30 students and is planning to set up a program in the school system this next September.
Additionally, she was the chair person for 2 sectionals in Harlingen, and made them profitable. This past Dec 1-3, 2006, she was the food chairman for the unit sectional. Andrea Klein