2013 Texas Star Awards
Ellen and Ira Hessel - Unit 172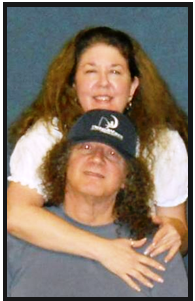 Unit 172 is pleased to recognize Ellen and Ira Hessel as the Texas Star Award Winners for 2013. It would be hard to imagine many individuals (or duos) that have contributed as much to their Unit and to District 16 over such a long period of time as Ellen and Ira. They have been co-editors of the Winning Finesse, the Unit 172 newsletter, for over twenty years. They produced the Daily Bulletin for the Unit 172 Regional for eight years and have been co-editors of the Scorecard for the past five years. Ira is currently on the Unit 172 Board and has served as the Unit 172 representative to the District Board for many years. He was President of the District 16 Board in 2010 and received the Oswald and James Jacoby Award for distinguished service to District 16 in 2008. While these honors for Ira were richly deserved, in Unit 172 it is widely recognized that Ellen is the wind beneath his wings. Both Ellen and Ira are excellent bridge players. Ira is a Platinum Life Master; Ellen is a Diamond Life Master. They have a plethora of regional titles to their credit and have represented District 16 three times in the North American Pairs national competition. Ira has twice represented District 16 in the Superflight of the Grand National Teams. Ira frequently gives lectures at Regionals or local clubs. Both Ellen and Ira are regularly among the "prizes" in the "Play with an Expert" prizes awarded at Unit games.
Congratulations, Ellen and Ira, and thanks for all your contributions to Unit 172 and District 16.
Tomi Fitzgerald - Unit 176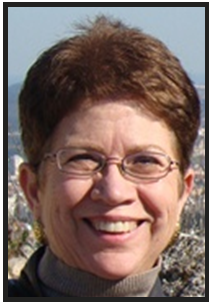 Unit 176 is very pleased to recognize Tomi Fitzgerald as its Texas Star Service Award winner for 2013. Tomi has just completed her second term on the Dallas Bridge Association Board of Directors, and we are very sorry to lose her. (However, we are not about to let her go.) Tomi has served as Secretary, Vice President, and President while on the Board, and also chaired the Dallas Labor Day Regional Tournament in 2011. Amazingly she has volunteered to chair the Regional again in 2013, and will also be Chairman of the Dallas Nationals in 2014. Tomi is currently our District 16 Representative, and a member of our Tournament Committee. She mentors new players, and makes stuffing and green bean casserole for our holiday party – in short, Tomi does it all. Tomi moved to Dallas eleven years ago from New Orleans, and goes back often to visit her daughter and grandchildren. When Tomi is not playing bridge or chairing a tournament, you can find her travelling to exotic locations with her beau, Bryan, or leading tours at the Dallas Arboretum. She's a rabid Mavericks fan and goes to as many games as she can during the season.
Congratulations, Tomi. You are a very deserving award winner.
Lina Crumpler – Unit 187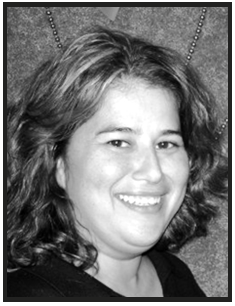 Our nominee for the Texas Star Award for Unit 187 is Lina Crumpler. Lina is a third generation bridge player and her daughter may be a fourth one. Lina is President of Unit 187 and is one of the best liked players here in Corpus Christi. She is always eager to help out with any project needed and is always willing to play with anyone who needs a partner no matter the level of skill of that person. She has become a Director and does a great job running games when she is needed.
She is certainly deserving of the Texas Star and the Board unanimously voted this for her.

Diane Washabaugh - Unit 183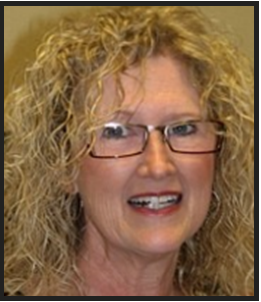 When the time came for Unit 183 to select a candidate for the Texas Star Award from our unit, it was easy to nominate Diane Washabaugh. Diane first began playing duplicate in 2001. She had never even heard of "party bridge". Like so many, she fell in love with the duplicate game and launched forth with lessons galore (primarily 12 years with Mary Jane Orock) and became addicted to this wonderful game. It didn't take long for Diane to be-come deeply involved with the business of the Unit. She has just completed nine years as a Unit 183 Board member, serving as President the last two years. If you want something done, just ask Diane. She has worn many hats and worn them all well. She has chaired many committees: Unit Elections, Unit Membership, Unit Conduct & Appeals, Tournament Registration and Prizes, Ft. Worth Studio Relocation and Design, and Unit Secretary. Diane also received the Goodwill Award. Along the way, Diane became a certified Director and now primarily directs the Monday Morning Novice Game at the Fort Worth Studio. She started this game from nothing, and has built it into one of the most successful and popular games at the Studio. She is also directing a few invitational games held at various country clubs. Diane and Jacqueline Montgomery are currently teaching a group of students "Let's Have Fun with Two Over One". They are teaching beginners this concept and having a blast doing it. Maybe they could teach us all to have fun. This very busy lady has a new passion...her grandson Aiden is the joy of her life and fills in any openings she might have in her busy schedule.
Unit 183 is very pleased to nominate Diane Washabaugh as our Texas Star.
Charlotte Blaiss - Unit 197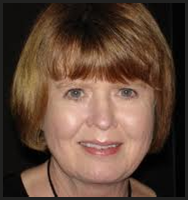 The members of the nominating committee for the Unit 197 Texas Star award proudly nominate Charlotte Blaiss. She has done so many things to make our unit successful since her arrival here several years ago from Memphis. She and her husband, Gary, have helped us in so many ways. Charlotte taught count-less lessons for students wanting to improve their Bridge. She agreed to chair our last Regional after serving as chair for several sectionals. At the expense of her health, she managed to run one of the most successful Regionals in terms of goodwill that we have ever had. She got many volunteer to help in various capacities and secured many financial do-nations and prizes. She saw that our hospitality room was well-managed and well-stocked and filled in herself whenever and wherever someone was needed. She began our "8 is Enough" games one Saturday a month before the Regional to boost our treasury to help with Regional expenses. Gary directed for free and Charlotte saw that everyone who wanted to play had a team and saw that there was plenty of food to be served. She not only had volunteers organized to bring food, but prepared a lot herself. Often she was the last one out the door after cleaning up. She can always be counted upon to do whatever is needed for the good of our unit, and we are so pleased to have her vast experience in dealing with the many day to day things that arise. Right now, she is our current first vice-president.

How lucky we are to have Charlotte Blaiss, and we are proud to nominate her for this award.
George Finley - Unit 204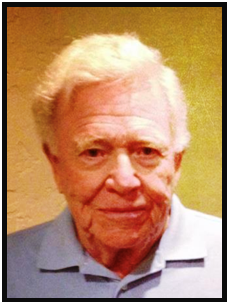 Unit 204 is excited to honor our Texas Star, George Finley, who has given so much to promote our wonderful game. George grew up in Eldorado, Texas, learning and nurturing his love for bridge through his parents and sister, Ebba Ann. After a stint in the Navy during WWII, George continued both his under-graduate work and law school at SMU while honing his bridge skills. George moved to San Angelo to practice law & became an integral part of the Fort Concho Bridge Club. He has served as District 16 President and Ethics Committee member, President of Unit 204 and is now financial officer & legal advisor. George has taught several classes of bridge at Angelo State University, plays with many partners of all skill levels and is a delight at the table. He & wife, Peggy, live in San Angelo, where he has practiced law for 52 years. They have seven children and numerous grandchildren.
We love and appreciate George Finley and enjoy this opportunity to honor him.
Larry Davis - Unit 207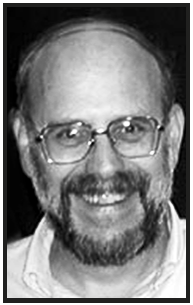 Larry Davis has been selected for The Texas Star Award. Larry has been active in the Capital Bridge Association for years, directing for 13 years, serving on the Unit Board for 7 ½ years, serving as vice-president for 3 of those years; and filling the office of District 16 President for one year, as well as being the District liaison for the Unit for years. He has been editor of the Unit 207 bi-monthly newsletter for over 10 years, coordinating tournaments, and currently is directing four weekly games, as well as several Unit games each year and the Non-Life Master tournaments. He also serves as the business manager for Unit 207 and has been instrumental in negotiating hotel contracts for Sectional tournaments that have resulted in substantial savings for the Unit and its members. Growing up in Corpus Christi, Texas, Larry's bridge took roots when he and four high school friends became hooked on bridge in the summer of 1968 playing rubber bridge and eventually showed up at the local duplicate club for a game in 1969! He attended college at the University of Oklahoma, graduate school at the University of Texas and St. John's College in Santa Fe, New Mexico, and Austin Theological Presbyterian Seminary. Professionally, Larry was a Naval Officer for 5 years, and taught math and science at local private high schools. The Texas Capital Bridge Association applauds Larry Davis and appreciates the talents he has brought to our Club. He has provided sound leadership and has helped solidify our financial position to the point that the Unit can offer several annual complimentary games and lunches.
We thank you, Larry, for all you do.
Ricki Perry - Unit 209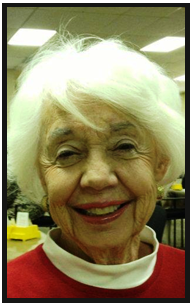 Ricki Perry, an alum of Oklahoma University, ex-stewardess at American Airlines, wife of Charlie and mother of five started playing bridge 50 years ago in friendly foursomes with a group of young mothers. The game was fun, the group bonded and these afternoon games grew into bridge weekend getaways. Ruidoso, Florida, and even a local hotel be-came the site of these weekend games. Usually the group had five members because of the intensity of the game. The most memorable outing was the faithful five at Mineral Wells, Texas leaving a total of 15 children home with husbands and babysitters. Eventually Ricki played in a local duplicate game and it was goodbye to the friendly foursomes. She loved duplicate –she studied the game, took lessons, encouraged her friends to play. Tournaments replaced the weekend bridge getaways. She be-came a director, but preferred to play the game. She gave bridge lessons –classes, foursomes and one-on-one. She travelled as the Bridge Director on cruise ships. Ricki has held every office in the Midland duplicate club –several times as President, numerous times as Tournament Chair (two regionals and many sectionals). If the club needs to raise money for a special project, who do we ask –Ricki Perry. If we have a new player who asks her to play and serves as a mentor –again it's Ricki. She is always ready to help and encourages all.
Unit 209 has been blessed to have Ricki Perry as a member and is proud to choose her as our Texas Star.
Darla Mawson - Unit 224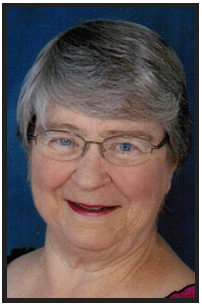 We have benefited greatly from Darla Mawson's desire to "give back" to bridge —a game which has given her many hours of enjoyment and several long standing friendships. She began her duplicate "career" in El Paso in 1987 and earned her Life Master standing shortly after coming to Abilene in 1997. In her desire to "give back", she became a Director, taught many les-sons, volunteered her time and re-sources to our tournaments, and has been a tireless recruiter of new members for our unit. As a Director, she has accepted "permanent" game assignments, which are currently Tuesday evenings and Friday afternoons and is always available to substitute for any director who needs her help and is always trying to recruit other players to join her in Directing. Over the years, she has taught lessons to home schooled children, people who have never played bridge before, people who have desired more information about the game and given instruction on what to expect at tournaments. She has laughingly said that her Bridge students have ranged in age from 8 to 88! She has given lessons at various bridge clubs and at Rose Park Senior Center with the hopes of recruiting new members for our Unit as well as the enjoyment of teaching others to love the game as much as she does.
Darla has tirelessly supported our local tournaments as a player and as a volunteer. She has helped secure partners for players who came to the tournament without a partner, helped or supervised the food for the tournaments, helped with the set up and take down of the tournament, and generally assisting in any capacity her help was requested.
Janie Wolaver - Unit 225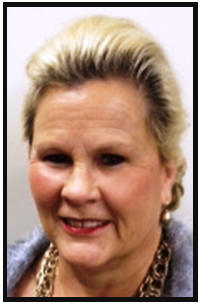 Janie Wolaver is one of the most highly regarded members of Unit 225. When you describe someone "who has never met a stranger", Janie Wolaver is that person. She is kind, generous and caring, and never says to "no" to any job. She has served as committee chair-man for both the Tyler and Longview sectionals. Her talents as a decorator are second to none. One of the most notable projects that Janie chaired came in 2011, when she took on the task of overseeing the move of the Longview DBC to its new location in August 2011. She worked tirelessly, sometimes for as many as 16 hours a day as the project was described by Mrs. Wolaver as "labor of love". She not only worked with contractors, she donated and/or provided decor items to the Longview DBC. For anyone who has had the opportunity to play at or visit the LDBC, it is known as one of the most beautiful and nicest clubs in Unit 225. New tables, new chairs, new carpeting and flooring, and new bathrooms were all part of Janie's project. Janie serves as Partnership Chairman for the LDBC Thursday game, and through her efforts, attendance has doubled, and even tripled. She is also a past member of the Unit 225 Board of Directors. A testament to Mrs. Wolaver's standing in our Unit was evident at her own Life Master party and celebration, held just last year at the LDBC, when a record 22 tables attended her special event.
Our unit is blessed to have a number of outstanding volunteers, but Janie Wolaver stands at the head of the list.
Caroline Baumann - Unit 233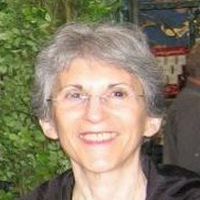 The Unit 233 board of directors has selected Mrs. Caroline Baumann to receive the Texas Star Service Award for 2012. Caroline lives in the Sun City division of Georgetown with husband John and has been a "star" in our Unit since 2005 when she transferred as a novice duplicate bridge player. She is now a Silver LM. In 2006, she began posting results of bridge club games and special Unit events--almost daily—on her personal Web site. Later, she designed the Central Texas Duplicate Bridge Games Web site which includes the 12 weekly games at the seven bridge clubs in Temple and Waco. She was appointed Unit Webmaster in 2010 and has designed a very informative Web site for our Unit. Both sites are very popular and greatly appreciated by our members. Other Unit activities include: Served a three-year term on the board of directors from 2005 to 2008 and was elected vice president in 2006, has taken photos of tournament winners for SCORECARD and served as partnership chairman for the Temple sectional in2011 and 2012. She was selected for the Unit goodwill award in 2008.Our Unit is extremely fortunate to have someone of Caroline's ability in technology and bridge along with her delightful personality. It can definitely be said that she is a volunteer who actively supports bridge and promotes Unit activities.
She is most deserving of the Texas Star Service Award.
Gretchen Chapa - Unit 237
Unit 237 is proud to nominate Gretchen Chapa for the Texas Star for 2013. Gretchen is a person with many talents and shares them generously with the Unit. She serves in many ways including unit reporter for District 16 Scorecard for 2 years. She is always volunteering to help in any way that she can in club games and unit sectionals. This year the unit lost its playing site for our sectional tournament due to a severe storm. After months of trying to locate a site we could afford, Gretchen was instrumental in securing a beautiful site and saved our unit sectional. She has served as partnership chair for sectionals and is always working to make our sectional tournaments a big success.
We appreciate Gretchen and she is deserving of this honor.
Helen Cash - Unit 353
Helen Cash is a long-standing member of Unit #353. She has worked tirelessly to create harmony within and between the two competing clubs in Wichita Falls. Helen convinced the Unit early last year to unite our Unit in one central location, and after securing the Unit's approval, she found the perfect place for the Unit to lease. Helen was challenged but not discouraged by the monumental task of re-modeling and refurbishing the "new" premises. Leading by example, she worked, negotiated, scrubbed, sanded, painted, plumbed, hired what we could not do ourselves, and encouraged every bridge player to pitch in and help. Working on the new location has brought members together and has formed new and lasting friendships. The new facility is called "The Bridge Center," and a game is held there almost every day, along with weekly lessons. Without the efforts, leadership, and perseverance of Helen Cash, none of this would have been accomplished.
Unit 353 is proud that District 16 has chosen to honor Helen Cash with the Texas Star Award.