2016 Texas Star Awards
Paula Warren - Unit 172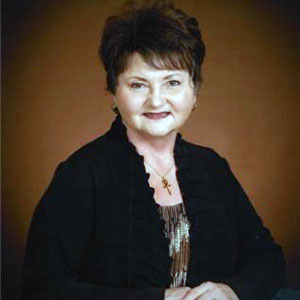 The San Antonio Bridge League, Unit 172, is delighted to honor Paula Warren with the Texas Star Award for 2015. Paula became active in duplicate bridge in 2001 and since then has served our Unit in a number of different capacities. Paula served as a member of the Unit Board of Directors, a mentor, and a duplicate teacher in New Braunfels. On a weekly basis, she encourages new players to become active in the duplicate game. For the past four years, Paula has chaired the New Braunfels Sectional with competence and finesse. Her organizational skills have shone through every detail of the tournament. She does a great job and makes it look easy! Thank you, Paula, from all of us for your service. We salute you and appreciate all you have done and continue to do to further the duplicate games of Unit 172.
Joyce Gore - Unit 174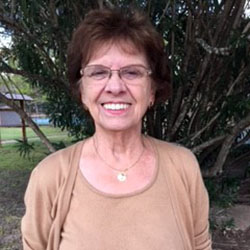 Unit 174 is proud to name Joyce Gore as its Texas Star recipient for 2016. Joyce was the Club Manager for Apple Too for over 8 years. In this capacity she ran the largest weekly game in Unit 174 and assisted Marcella Thomas, the club manager of Apple, with all electronic interaction with ACBL and all computer-related work associated with that club. She was a frequent director at both clubs.
She was elected to the Unit 174 Board of Directors in 2009 and was responsible for STaC and was a frequent tournament co-chair. In 2010, after the use of electronic scoring devices was introduced at the Lone Star Regional, Joyce led the way for the clubs in the unit to standardize on the use of Bridge Pads for electronic scoring and the Apple clubs voted to purchase 55 units.
In 2012, the clubs voted to purchase a dealing machine to have pre-duplicated boards for their games and Joyce entered into an agreement with the Unit to allow the machine to be used at the Lone Star Regional in 2013 so that it would have pre-duplicated boards for the 2013 regional.
Joyce is originally from Canada and worked for California Standard Oil in Calgary where met her husband. He is a Texan and was transferred back to Houston after they traveled the globe. Their most notable trip was when they traveled around the world in one trip in 32 days.
Joyce has served with distinction and is being recognized for her service to Unit 174 and to bridge in the Houston area.
Susan Flick - Unit 176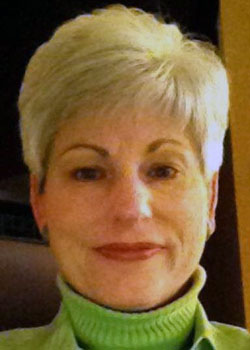 Unit 176 is delighted to announce the recipient of the 2016 Texas Star award for service to the Unit, Susan Flick.
Susan is responsible for the Unit directory that is so valuable to all. Susan didn't have to be asked when Doug Tucker resigned this duty after many years of hard work. She volunteered, just as she has done for her many committees while serving on the Unit 176 Board, as a board member and as Unit secretary. If it needs to be done, Susan is always ready. She's also served as co-chair of the January Election Sectional and on Labor Day Regional committees. And she does all this while playing bridge regularly, planning weddings, working with her beloved dogs for agility training, and going to dog shows and bridge tournaments. Congratulations Susan. It's well deserved.
Mary Ellen Stanton - Unit 183
Ron Francey - unit 187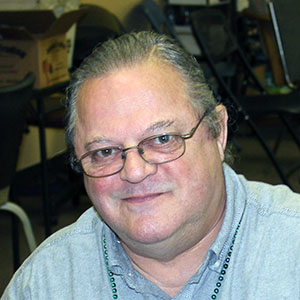 Ron received his BA in Computer Science at Boston University in l978. However he was drawn to the ministry and served 6 years of Prison Ministry at the NH State Prison, then finished seminary with a Master of Divinity degree along with his wife, Dorothy and they served churches for 15 years from the upper Midwest to New England before retiring in 2007. He began serious bridge after his retirement and plays regularly at the Bridge Club of So. Texas and travels to many tournaments. His best bridge year was 2011 when he won the Mini-McKenney award at the district level and was on the Barry Crane 500 list. Ron is an enthusiastic supporter of our bridge club, is a second term member of Unit 187 board of directors and took on the job of webmaster which he is doing now. We are so pleased to have a really fine web site and Ron is to thank. We feel he is deserving of the Texas Star.
Marsha Postar - Unit 197
Aiyanadar Bharathi - unit 201
Linda Cole - Unit 204
Ken MacMorran - Unit 207
Coleen Grisham - Unit 224
Linda Harrison - Unit 225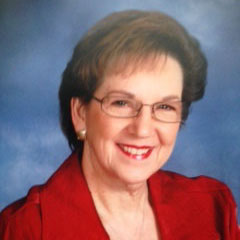 Linda Harrison is the quintessential ambassador for duplicate bridge. Like many, she was introduced to duplicate after retirement. Originally from Gainesville, GA, she holds an RN degree as well as a BS degree in Health Care Administration and an MS degree in Human Resources and Business. After her retirement from ConocoPhillips in 2006, she and her husband Frank moved to Pittsburg, TX, where she made new friends who played duplicate bridge. Taking lessons since 2009, studying with partners and going to tournaments led to Linda achieving Life Master in February 2015. But, that was only the beginning! Her partner, Sandy Lansing, suggested that they start a club in Pittsburg. Linda became a director and held their first sanctioned game in May 2015. Sandy also coordinated a non-sanctioned game at nearby Lake Cypress Springs, and those players requested that Linda get a sanction and direct their game. The clubs are player-friendly, with a relaxed environment (and good food!), and between them have gained 22 new and 2 reinstated ACBL members. Recently completing the TAP, she and Sandy teach upon request. Linda's goal is to maintain and grow the clubs by supporting and giving back to the members in addition to recruiting new members. She is quick to recognize those who have helped her along the way and stepping up to help Linda is easy. Her passion for bridge, along with the vigor and class she exhibits in all that she does, is an inspiration. Linda was surprised that she was selected to be the Unit 225 Texas Star Award recipient  . . . but those who know her were not.
Lennie Wilkins - Unit 233