2017 Texas Star Awards
Roxie Tom - Unit 172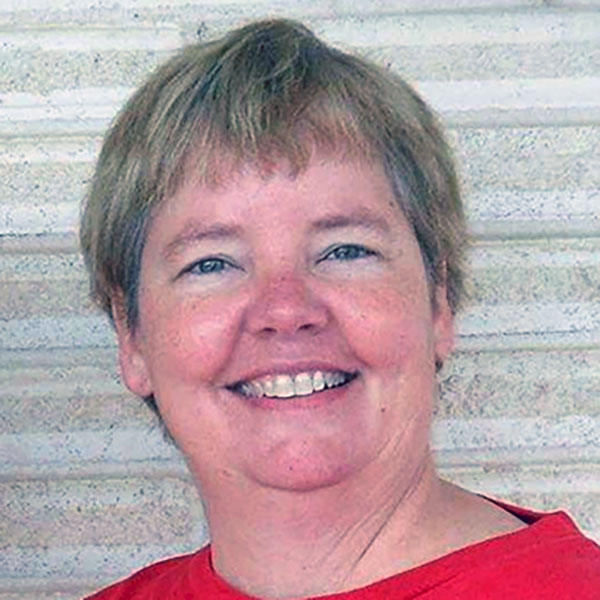 Roxie Tom has been a major contributor to bridge in Unit 172.  She has served on the Board of Directors since 2009 and has been Treasurer since 2010.  Roxie has been the North American Pairs Coordinator for the Unit for several years and has been the District 16 NAP Coordinator for the past year.  She teams with her mom (they are known as The Roxanas or Roxana I and Roxana II) to provide great hospitality as co-hosts for several Unit Games each year.  Roxie is fun to be around and is a gracious partner.  Her aggressive style at the bridge table has resulted in a reputation as a dangerous opponent.  She's a Sapphire Life Master and finished second for this year's Cisse Horton Award (a competition for winning the most masterpoints during the Unit's sectional tournaments for the year). 
For all her contributions, Unit 172 is pleased to nominate Roxie Tom for the Texas Star Award. 
Kay Johnson - Unit 174
Kay Johnson has been selected for the 2016 Texas Star Award. Kay started playing bridge because her parents were avid bridge players. In Montana it was very cold and it dictated finding something to do inside, and bridge seemed to be the solution to the long winters months. Her parents were her teacher and initiated her love for bridge fifty three years ago.
Kay's husband traveled the world so besides being a mother and homemaker, Kay played bridge with friends. Duplicate came later and it became a passion for Kay.
For the last thirty-five years Kay has been an ambassador for bridge, first teaching students that didn't know how to count a hand. Her students feel her love for them and for the game as she has the ability to make every student feel like they are her very favorite. She makes learning fun for all her classes and each time she makes fresh baked thing from home.
Additionally for 35 years Kay has been instrumental in adding to the growth of our unit, by moving players from her game to the larger duplicate games. You will never see her without a smile, she's always gracious, friendly, and thoughtful to all players, all the time.That's why Kay has been selected for the 2016 Texas Star Awar
Eileen Smith Davidoff - Unit 176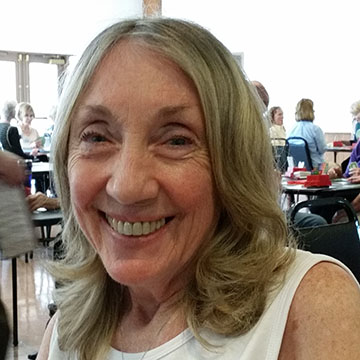 Eileen has been a go to person for the Dallas Bridge Association for several years and in various capacities.   Her work is frequently in the background, recently serving on the Board and currently serving as our Publicity Chair.  In 2016 Eileen stepped into yet another a role and a very big one at that:  Facilitator for our Learn Bridge in a Day workshops.
In early 2016 the Board of Dallas Bridge Association learned the District had purchased licensing for 5 Learn Bridge in a Day facilitators.   Not knowing what we were getting ourselves into but believing attracting new players was a big part of our mission, Eileen volunteered to join a small team (Vi Ganeles & Martha Young) to investigate how to implement this program within Unit 176.
The list of tasks was long but the biggest need was to identify a facilitator to lead the actual workshop.   No facilitator, no workshop!  Eileen stepped up to plate.  She learned the materials and practiced the flow of the four-hour class to insure our participants got the most out of their experience.  Here are some quotes from our participants: "Fantastic job of presenting a complex topic"; "Eileen was great"; "Quality of instruction 10 out of 10"; and "Facilitator is excellent". 
Other things Eileen did to insure our class was a success included: designing the registration form, getting the registration form and participant booklets printed, arranging for us to bind the participant booklets at no cost at SCA Promotions, gathering material for our participants' goodie bags, and liaising with the venue for lunch and other amenities as needed.  Eileen is the hero of our Learn Bridge in a Day program.  Even better, Eileen plans to keep on as our facilitator.
Unit 176 is pleased and honored to present our 2017 Texas Star to Eileen Smith Davidoff.   
Linda Spangler - Unit 183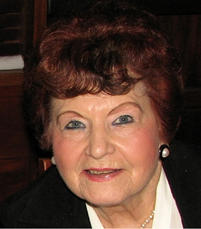 Linda has an incredibly distinguished 40-plus year career in bridge. As a bridge club owner, President of not one but two Units, and top-flight player and bridge professional her career is matched by very few. With her 13,000 masterpoints she ranks in the ACBL's all-time top 500. She is always willing to help others improve their games and gives lessons for free to players of all levels. Her energy and enthusiasm for the game are remarkable.
Linda's greatest achievement may be administrative. In 2013 she became President of Unit 183, which had been wracked with infighting and turmoil both within the Board and across the entire Unit. During her three years as President the Unit and its Board both saw a remarkable turnaround, with improved operations and a unified sense of purpose that would have been unimaginable just a few years ago.
Linda has our absolute respect and admiration. We and the rest of the bridge community are fortunate to count her as one of us.
Margaret Ann Kennedy - Unit 187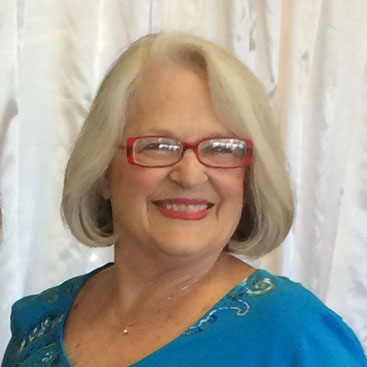 Our nominee for the Texas Star award to be given in Houston is Margaret Ann Kennedy. Margaret Ann is one of the newer members of our club but she is already one of the valued ones. She is currently President of Unit 187 and took on this job during some difficult times for our Corpus Christi Club. She has performed well and we are grateful for her participation. She always is ready to pitch in on whatever jobs might be necessary to make the club and our playing area a good experience. She is helping with the dealing machine and is working hard to better herself at bridge. She is an artist with clients who buy her work and therefore we have a built in illustrator for any publications we might need. She has become a valued member of our club and think she is certainly deserving of the Texas Star.
Anita Woodard - Unit 197
Anita spent countless hours with our computer system to give each person with access her own pass word. Then, she showed them how to access their files and duplicate their boards with this new technology. She also helps her husband, Ken, with the web page and keeps us updated on the happenings people need to now about. Along with Ken and Gina schultz, she is always tweaking the computer system to keep things running smoothly. We are so lucky to have both Anita and Ken and their knowledge. We are proud to give her this award.
Linda Briggs - unit 201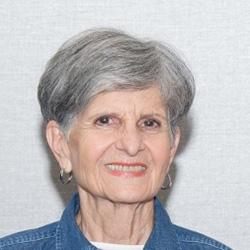 Linda Briggs began playing duplicate bridge in 2009, after playing "party bridge" for some 40 years. An educator by profession, she became a student of the game and approached it with the same intensity that she approached her college courses many years before. Not a day goes by when she doesn't study previously played hands, ACBL's "Learn to Play Bridge," or the Bridge Bulletin.
She played for over a year in limited games before setting the goal of feeling competitive in an open game; however, before long she saw the possibility of attaining Life Master status. She attended 3-4 regionals per year until she earned the required 500 points for Life Master status in 2015.
Linda's early contribution to the Beaumont Bridge Studio was her recruitment of all of her "party bridge" friends. Soon she took a position on the U201 board where she volunteers her services whenever needed for tournaments and Life Master parties and serves as the recorder. She works diligently to bring partnerships together for every game, publishing her phone number and email address and encouraging anyone who is without a partner to notify her. Her dedication to the Mentor/Mentee program is unmatched. She is a master at setting up pairs for both the partner and team games. A record was set when ten tables of players gathered for the January game, and many of the pairs were arranged by Linda.
Linda makes certain that all players feel welcome at all games. Her infectious smile and enthusiasm are contagious. She exemplifies the Texas Star ideal of a "Unit volunteer who works steadfastly at the Unit level to promote bridge and further Unit activities."
Norinne Anderson Nelson- Unit 205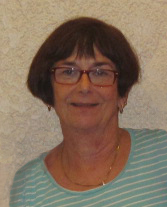 Norinne has been playing bridge for more than 40 years. Originally from Belvidere, Illinois, after college Norinne moved to Peoria where she taught English and Spanish for 34 years and continued to hone her bridge skills. Her fluency in Spanish served her well when she and her husband, Dick, moved to Ajijic, Mexico, in 2003. She soon became a fixture in Unit 205 and at the Lake Chapala Duplicate Bridge Club. Norinne has been active at both the club and Unit level, having served for many years as Tournament Chairperson for the Puerto Vallarta Regional Tournament and the Ajijic Valentine Sectional and as Unit Board President. She is also a member of the ACBL National Goodwill Committee. With her husband, Dick, she holds the record for an ACBL-wide Charity Game with an 83.3%. Norinne is currently the highest ranking female bridge player in Mexico. Aside from bridge, Norinne is very active in her church, where she enjoys teaching Sunday school to Mexican children.
Sharon Hoger- Unit 207
Joan La Fond - Unit 209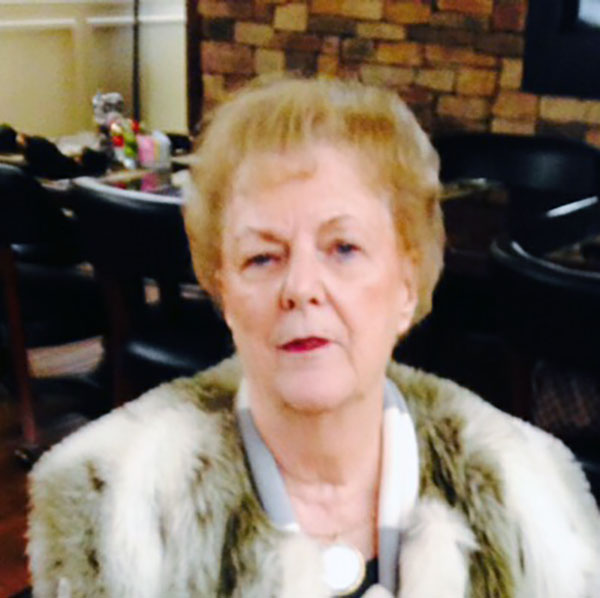 Unit 209 is honored to present the Texas Star award to Joan La Fond of Big Spring, Texas. Joan moved to Big Spring with her husband who was with Gamco and who later taught mathematics at Howard College. Joan supported her husband as a loving wife, mother and grandmother until his untimely accident that took his life. Joan has a daughter, son-in-law and two grand children. She is an active member of her study group and her widows club. She has been the "back bone" of the Big Spring Duplicate club where she served as a director and assists with all their activities, she has also served on the board of Unit 209 for several terms and is presently a board member. Last but not least, she is an excellent cook, her delicacies are always present at luncheons and other meetings, her candies and home made salsa are fantastic.
We take great pleasure in awarding Joan the Texas Star award for 2016.
Coleen Grisham - Unit 224
Mike Graham - Unit 225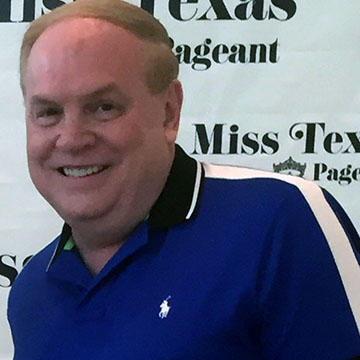 Mike Graham began playing bridge in 1982 at the urging of the mother of a high school friend and one of his former elementary school teachers.
Less than two years later, the Longview DBC club owner asked Mike to become a director and take over ownership of the club. Since that time and for the past 32 years, Mike has served as club manager of the LDBC.
He became Life Master in 1991 and is currently a Sapphire Life Master.
Mike has served as chairman of the Tyler Tournament of Roses for many years, as well as holding his local tournament, the Piney Woods sectional, in Longview.
Additionally, Mike has taught hundreds of players bridge, and conducts beginner, intermediate, and advanced classes annually at his local club, which is one of the fastest growing in Unit 225.
Also, Mike serves as the director for the monthly Unit 225 games in Tyler as well as being a guest speaker at the Tournament of Stars.
In his spare time, Mike has coached and prepared countless young women who have become Miss Texas, as well as having sponsored Crystle Stewart, who became Miss USA 2008.
Mike is a member of the ACBL National Goodwill Committee and for the last three years, has been the top masterpoint winner in Unit 225. When asked his favorite bridge memory, without hesitation he recounted a trip to the Hot Springs Regional.
One of his club players, Helen Bednarcik, who was diagnosed with brain cancer, and given just 6 weeks to live, asked Mike if he would help her get the 18 gold points she needed to become Life Master. Mike assembled a six man team of local friends and players, none of whom had ever partnered with each other. Helen's team won her knockout, and 24 gold points in the process. She passed away just 4 weeks later.
It is with great pleasure that we nominate Mike Graham as this year's Texas Star Award recipient for Unit 225.
Gene Thompson - Unit 233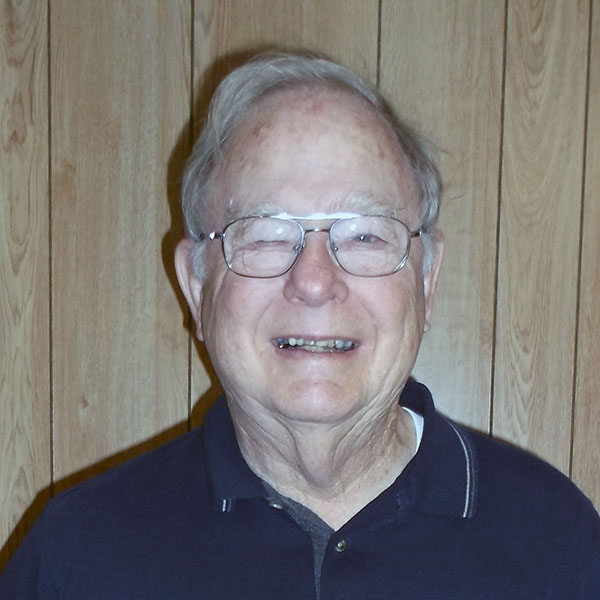 Gene Thompson has been a steady member of Unit 233 for many years, often giving many hours of his time working in the background. Gene provides games four days a week at the Bridge Studio, helping find partners, giving free lessons before the Friday games, providing hand records, and most importantly, making sure his club is run in a welcoming and friendly atmosphere. He assists at the Cultural Activities Center games when his expertise is needed with the computer used for the CAC bridge clubs. He supports the Temple Sectional Tournament by setting up the boards with his dealing machine. He provides space to store all the Unit 233 files in his Bridge Studio. He is a fair and gentle director, with a unique sense of humor. He displays and celebrates current news about all his players, keeping us informed and close. This year he held the first annual 299er Tournament at the Bridge Studio. He is always ready to lend a hand where it is needed. We are proud to recognize him for his dedication to Unit 233.