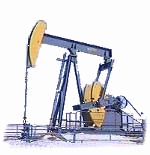 Unit 209 ACBL, The Greater Permian Basin Unit, is located in the heart of Texas oil country. Our geographical area is the Texas counties of Gaines, Dawson, Borden, Andrews, Martin, Howard, Loving, Kermit, Odessa, Midland, Ward, Crane, Upton, Reeves, Pecos, Terrell, and Brewster. Included in this area are the cities of Big Spring, Midland, Odessa, Pecos, Fort Stockton, Alpine and Lamesa.
This is West Texas - oil, cattle, open spaces. Our key metropolis is Midland-Odessa but we also includ the Big Bend country and the mountains around Alpine. We also have the lonliest county in Texas - Loving county total population about 75 in all. We are definitely West of the Pecos, with the friendliest and most hospitable Bridge in Texas. We welcome you to visit and play with us.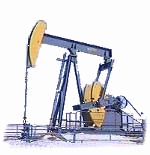 Our members play at our Clubs, a listing of games and contacts is here, and in our tournaments. We hold several sectionals each year and an ocassional regional bridge tournament. Here is a chart of the coming tournaments with links to the specific flyers and links to the results of prior tournaments.
Tall City Sectional - Midland Texas

June 12-14, 2009
Flyer
Results
June 8-10, 2007
Flyer
Results
June 9-11, 2006
Flyer
Results
June 10-12, 2005
Flyer
Results
June 11-13, 2004
Flyer
Results
June 13-15, 2003
Flyer
Results

Odessa Wildcat Sectionals

September 28-30, 2007
Flyer
Results
September 22-24, 2006
Results
September 23-25, 2005
Flyer
Results
September 24-26, 2004
Flyer
Results
September 19-21, 2003
Results

Texas Alliance Benefit Sectional - Odessa Texas

February 16-17, 2003
Results