Complete listing of 2018 officials & managers.

2018 Unit Officials and Club Managers
Mark your calendar for Feb. 16, 17, & 18.
Receive your needed SILVER points locally at our Sectional Tournament as you support our area bridge, have fun with friends, and feel the joy of WINNING.
Detailed Flyer of Temple's Sectional Tourney
Receive your needed Red and Gold points at the upcoming Regional Tournament that is held in Houston. The dates are January 29 to Feb 4. There is a course available just prior to this tournament for those with an interest in becoming a director. Check out their flyer.
Detailed Flyer of Houston's Regional Tourney

<!...Start of Right Side>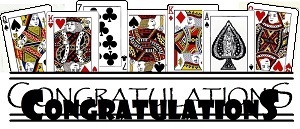 James La Fountain, Ethel Corlett, Melody Euler, Puddin Barnes, Andrew Smalley, Rita Wiegenstein, G Nell Carpenter, Russel Kliebert, Lavona Carter, Pat Jodoin, Barbara McMahan, Barbara Kirstein, Pamela Holmes, Patricia Santini, and Cristina Paul
Patricia Santini